Sentry intruder tagging systems help to expand and strengthen any security effort by providing a means of directly linking criminals to crimes. In the event of a crime, the fleeing offender is sprayed with an indelible, fluorescing DNA taggant. As the crime is investigated, the fluorescing DNA mark can assist police in linking the offender and stolen items to a specific crime scene, creating a greater ability to identify and convict.
Can run as a standalone system or can be easily integrated into an existing security system.
The DNAnet mark emits a Bright Red UV Signal making it easy to identify on the spot. Once the signal has been detected, the evidence is sent to Applied DNA Sciences for forensic evaluation.
Laboratory analysis of the forensic DNAnet marker is summarized and presented in an Expert Witness Report.
With forensic DNA at its core, Sentry is a very effective crime deterrent. Compelling warning decals posted at point of use place criminals on alert.
While any commercial/retail establishment could benefit from the addition of a Sentry system, ideal areas of use include: banks, ATMs, pharmacies, jewelry stores, convenience stores, pawn brokers and gun shops.
Applied DNA Sciences solutions provide definitive, forensic proof of authentication. Contact us to find out how you can benefit from using DNA in your security effort.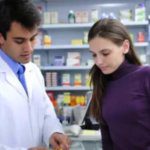 Intruder Tagging/Identification Process
System is triggered by push of a button or automatic detection
Sentry systems are mounted strategically near exit doors
Sentry marks the intruder as they flee from the crime scene
Police screen suspect/evidence for DNAnet mark using UV light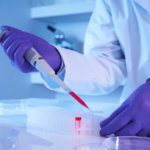 DNAnet-marked item is sampled for DNA authentication