Cotton traceability solutions that help ensure purity along all nodes of the supply chain
the new standard in pima purity

Using SigNature® T technology, U.S. grown pima or extra long staple fibers will be tagged this production season (2015-2016), and will be verified for purity at each point along the supply chain. The first finished product made that was tagged in 2014-2015 in the San Joaquin Valley in California, will be offered for sale across the US later this year under the PimaCott content-branded label.
Using patented SigNature T DNA technology, US-grown cotton fibers were DNA-tagged at the ginner, enabling all nodes of the supply chain to verify purity along the way.
As part of the PimaCott chain of custody process, samples of PimaCott raw cotton fiber will be quality control tested at various gin locations prior to shipment. Once shipped, PimaCott fiber will be made into greige yarn, and these samples will be SigNature T tested (for the external DNA mark), and samples will be subjected to fiberTyping® to confirm the presence of the internal DNA mark or genetic fingerprint, also known as Gossypium barbadense. Traceability, transparency and authenticity of the cotton supply will be verified as the cotton is made into yarn, fabric and packaged into finished goods.
"This unique partnership within the supply chain will help ensure that the consumer gets exactly what the label says: the finest cotton grown in the world today, 100% Pima Cotton grown in America."
Rodger Glaspey, Head of Western US operations for cotton at Louis Dreyfus Commodities
"We are excited to use this amazing new innovation to help us deliver a verified, undiluted and authentic proposition to the consumer. It has become increasingly important to our customers that they understand what it is that they are buying, and trust they are getting what they paid for."
David Greenstein, CEO of Himatsingka America Inc.
"Upland cotton is the most widely planted species of cotton in the United States, accounting for at least 95% of all cotton production here. Our SigNature® T DNA tagging technology can be used to secure the supply chain of American grown cotton fiber, assuring that finished product is produced from cotton that has been proudly grown in the USA."
Dr. James Hayward, President and CEO, Applied DNA Sciences
"We sometimes forget that textiles are as much an agricultural product as an industrial one. I'm convinced that the domestic consumer will appreciate, that while 'Made in the USA' might not always be possible, 'Grown in the USA' most certainly is. In this unique way we are giving our customers a way to directly identify with the US growers, and support them."
David Greenstein, CEO, Himatsingka America Inc.
Based on patented SigNature T DNA technology, HomeGrown cotton will be exclusively American grown upland cotton. Also known as Gossypium hirsutum, these upland fibers will be tagged at source, and verified from grower to consumer through Applied DNA Sciences' traceability technology.
About Himatsingka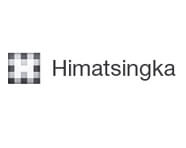 The Himatsingka Group is a vertically integrated Home Textile major with a global footprint. The Group focuses on the manufacturing, retailing and distribution of Home Textile products.
On the manufacturing front, the Group operates amongst the largest capacities in the world for producing upholstery fabrics, drapery fabrics and bed linen products.
Spread across Asia, Europe and North America, its retail and wholesale distribution divisions carry some of the most prestigious brands in the Home Textile space and cater to Private Label programs of major retailers across these geographies.
Founded in 1985, the Himatsingka Group focuses on design and product development, best-in-class manufacturing processes and efficient supply chain capabilities to ensure the highest level of customer service in the industry. With a team of over 5000 people, the Group continues to expand its reach and build capacities in the Home Textile space.