3SI Security Systems has been using SigNature® DNA in their European currency protection systems since 2011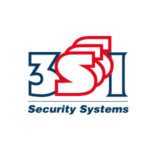 Applied DNA Sciences has entered into a long term supply agreement with 3SI Security Systems, the world leader in asset protection systems.
Applied DNA was selected by 3SI because of the conviction power of its DNA authentication system. Due to the robustness of the forensic markers, criminals can be linked directly to the evidence submitted for testing at Applied DNA laboratories. 3SI has played a leading role in driving the adoption of forensic markers within the European cash protection industry for many years.
"As a world leader in asset protection systems, 3SI is committed to providing its customers with high performance, technologically advanced products that are affordable. DNA technology has a proven track record in deterring crime and protecting people, and so it is a vital component to the 3SI solution portfolio. It makes criminals think twice before attacking our clients' assets."
Derek Zuckert, Managing Director, 3SI Europe
"Applied DNA has continued to ensure that its DNA platform is adopted by 3SI and other strategic partners worldwide. In Sweden, DNA is the core technology behind the DNA crime prevention system that is used for covert sting operations, as well as for asset protection in commercial and residential locations. In the United States, DNA is instrumental in providing anti-counterfeiting protection for the Department of Defense in protecting microchips used in aircraft and other mission critical defense areas."
Dr. James Hayward, President and CEO of Applied DNA Sciences
About 3SI
3SI Security Systems, is the world leader in asset protection systems designed to recover stolen cash and high-value assets, apprehend criminals and deter crime.
With over 40 years' experience and protecting more than 250,000 locations worldwide, our innovative solutions combat crime through a variety of technologies including GPS tracking, dye and ink staining, DNA and explosive gas neutralization technology. We have served thousands of institutions and organizations in the Financial, Retail, Courier/Cash in Transit and Law Enforcement markets.